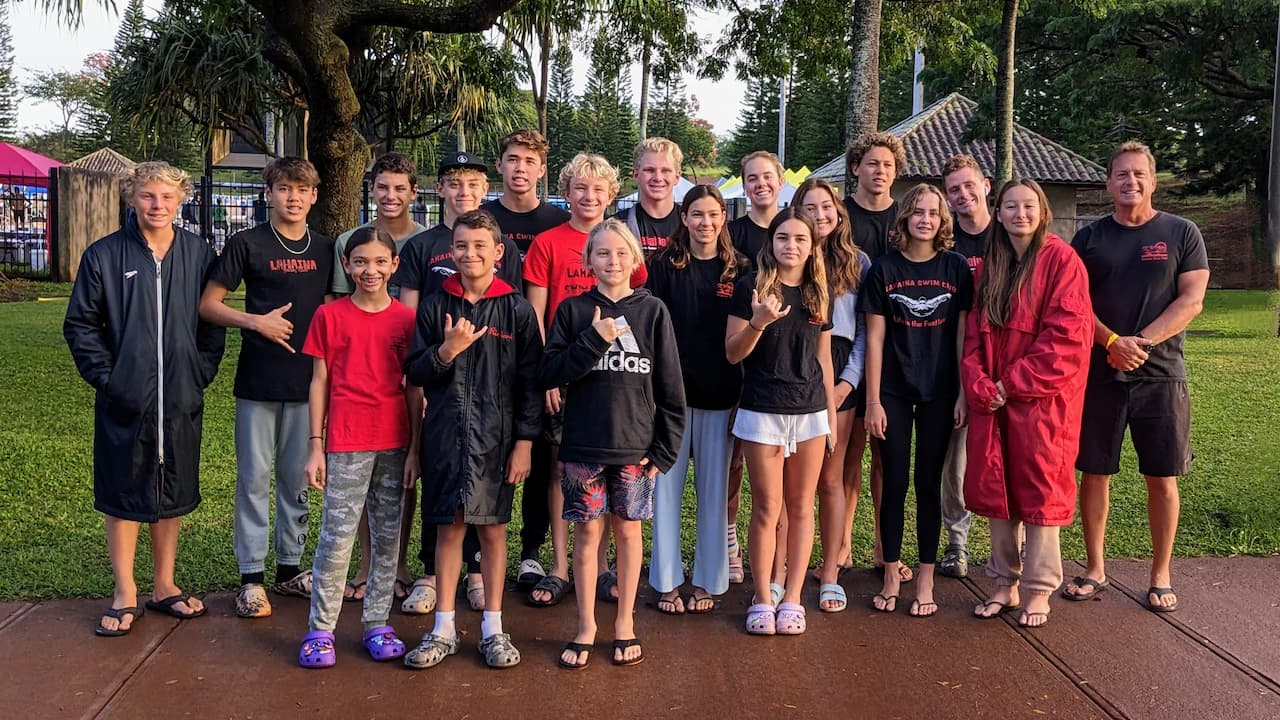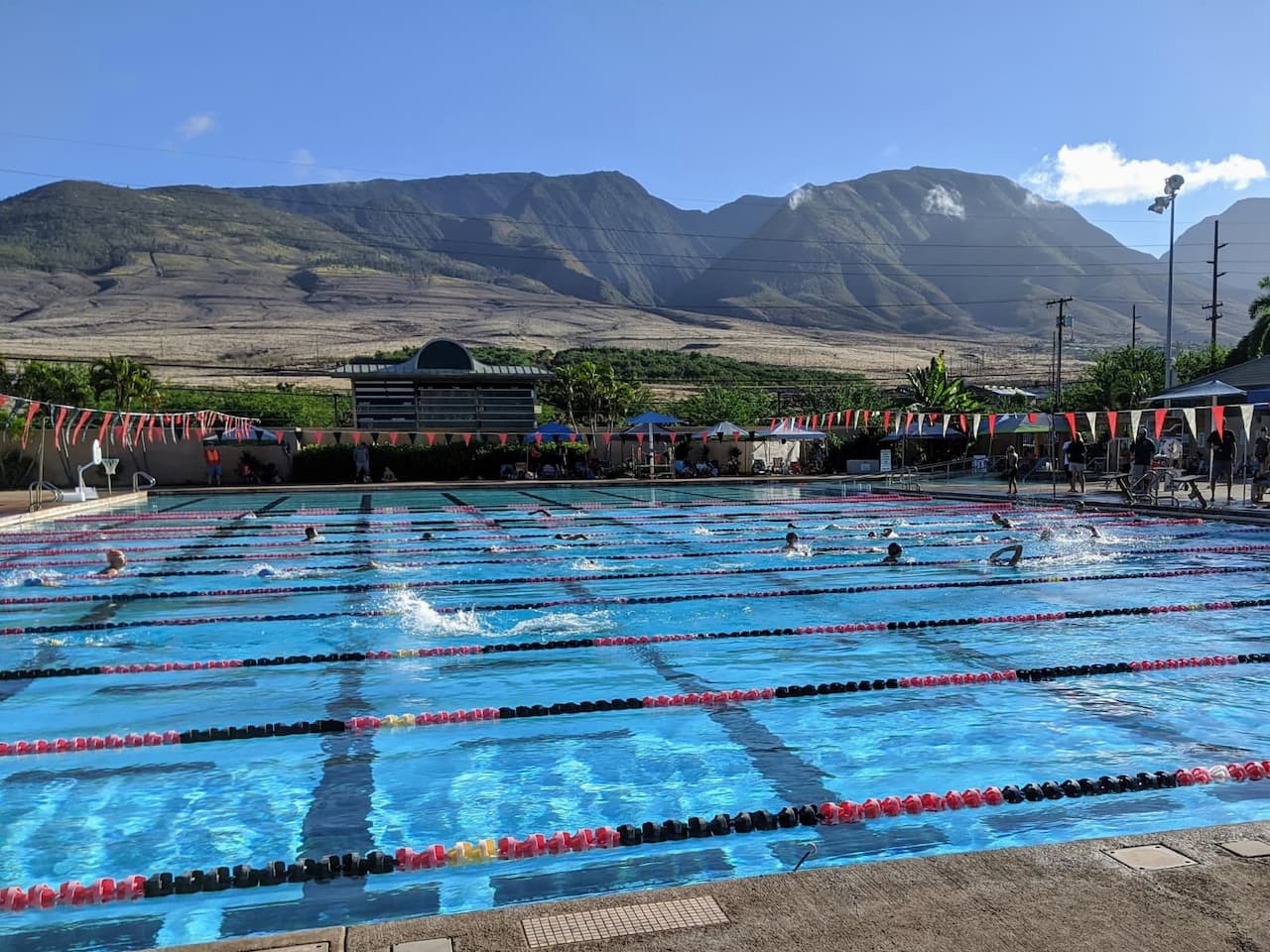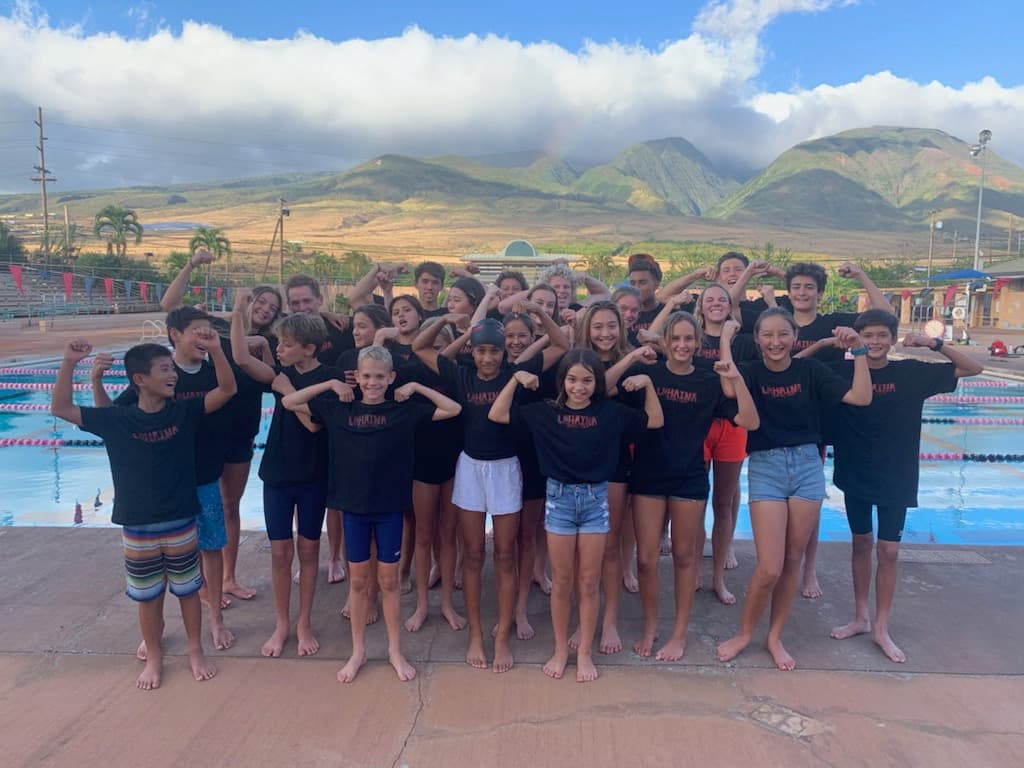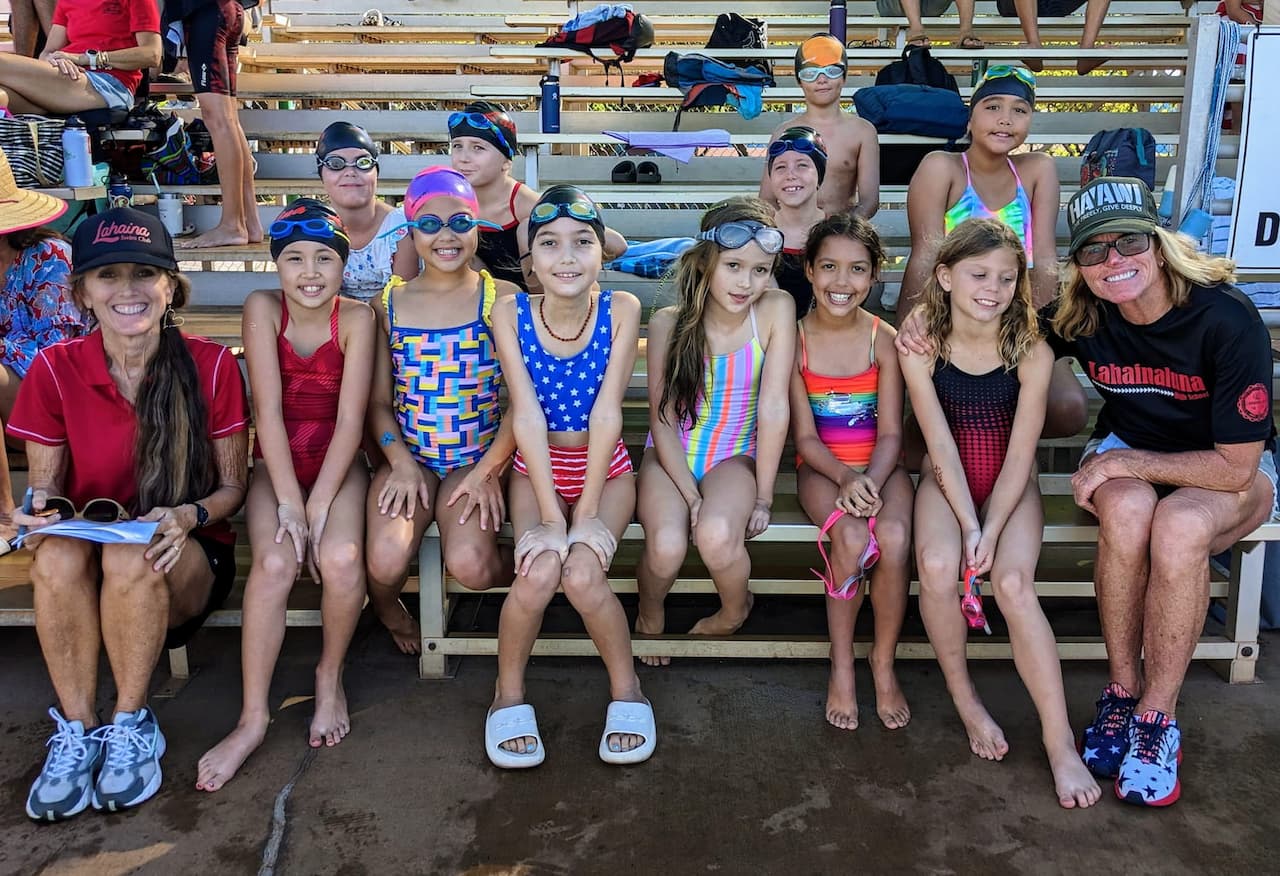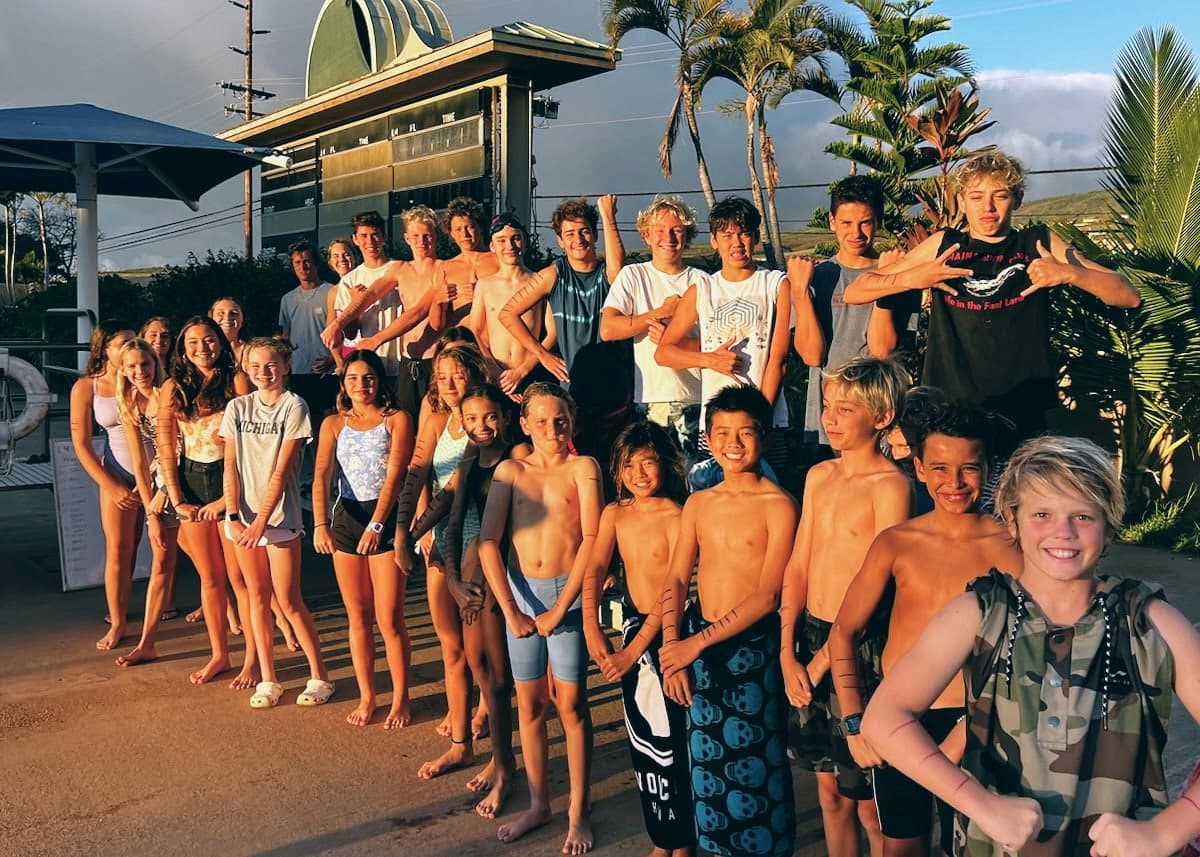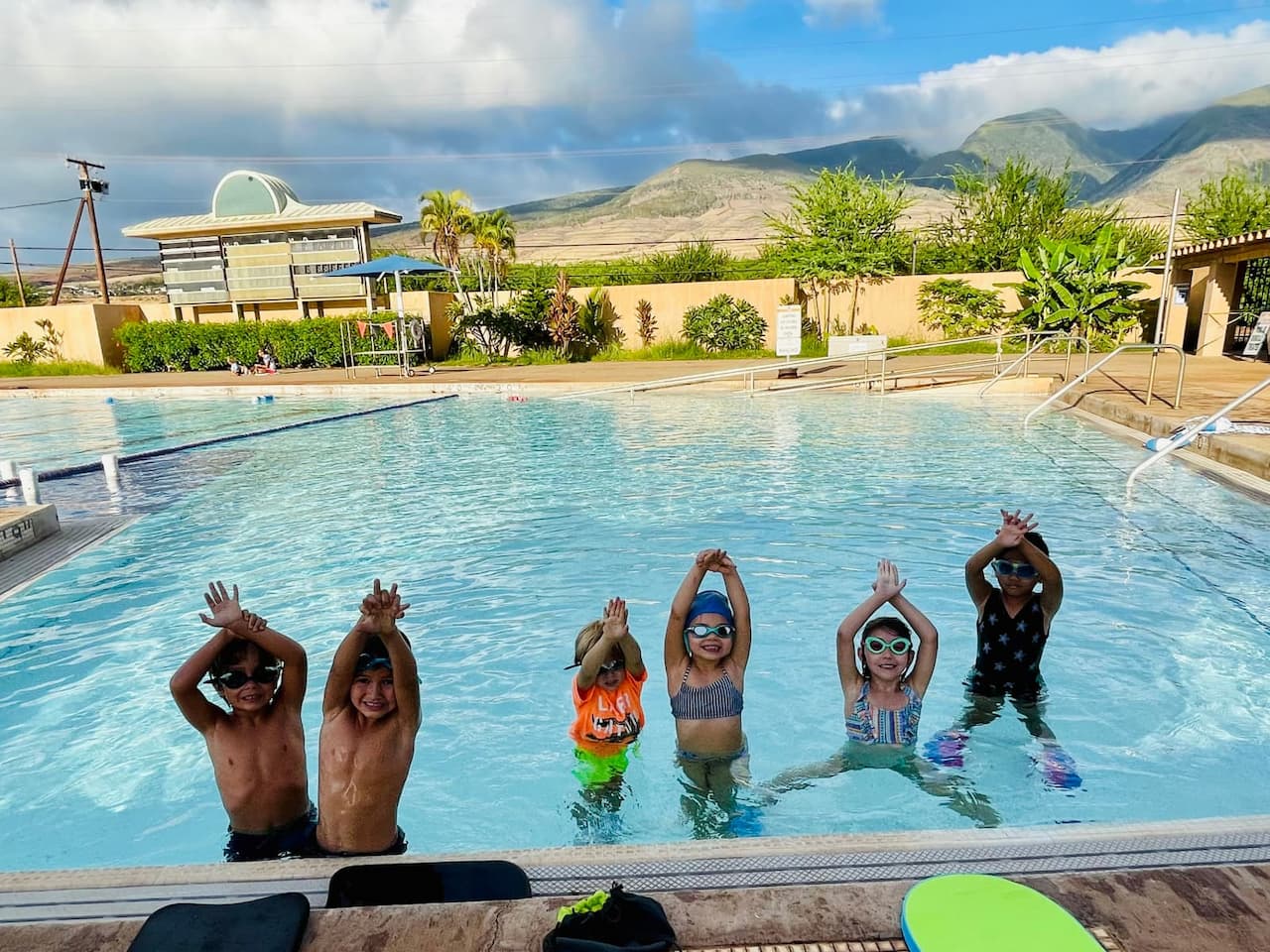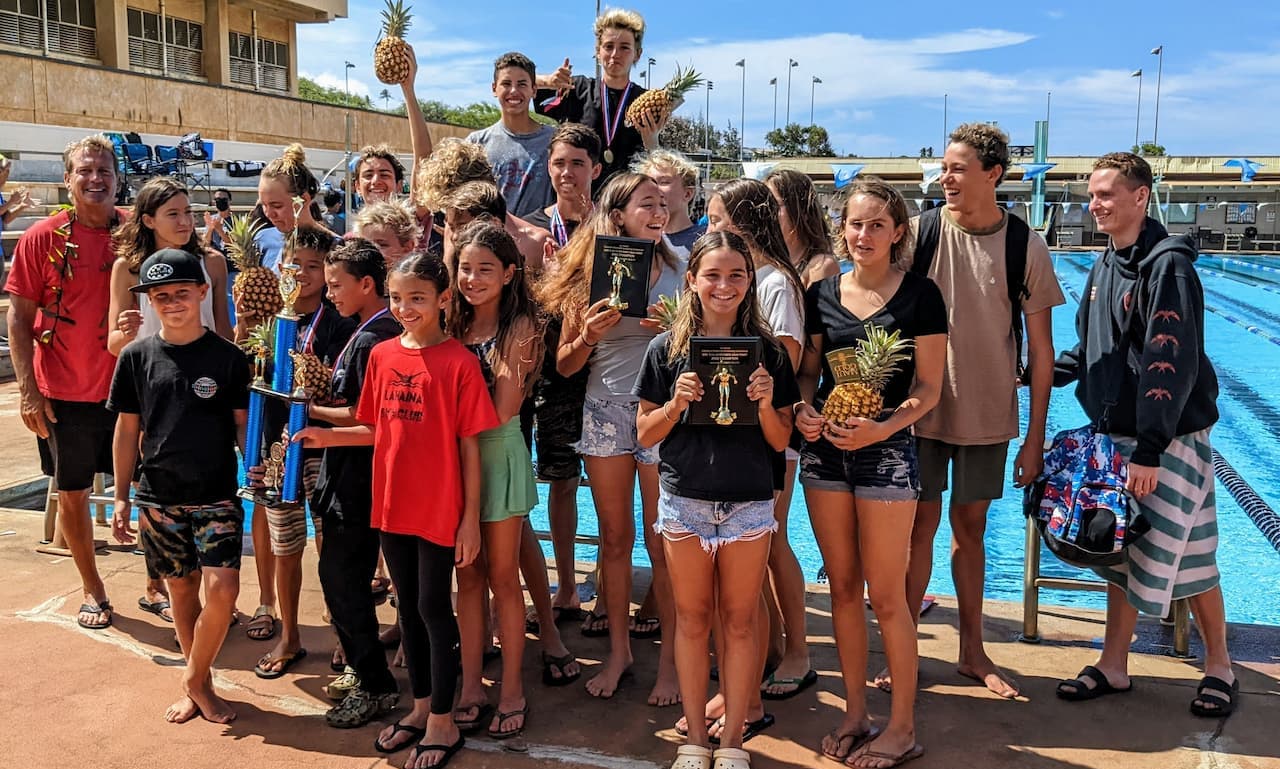 About Lahaina Swim Club
As soon as the gates of Lahaina Aquatic Center opened to the public in the summer of 1992, a core group of Lahaina parents banded together to form Lahaina Swim Club. The club began with seven swimmers, all under 10 years old. We have steadily grown to 100+ members today, ranging in age from five-year-old Learn-to-Swim athletes through high school-aged young adults.
The goal of the program is to provide safe and fun environment for the young athletes of all skill levels. The club is a non-profit that is run by parent volunteers with all coaches certified by USA Swimming.
Thanks to the experienced coaching team, the club has had success at county and state level competitions. Leading the way for the club is the head coach Tom Popdan with his sensible, goal-oriented mentorship of the program. For many years he has been joined by coaches Jen Wiseman, Ericka Gaastra, and more recently by Gabby Lindblad and Jack Pope. We are fortunate to have Ryan Martines and Alicia Wintermeyer join as our coaches for the summer sessions.